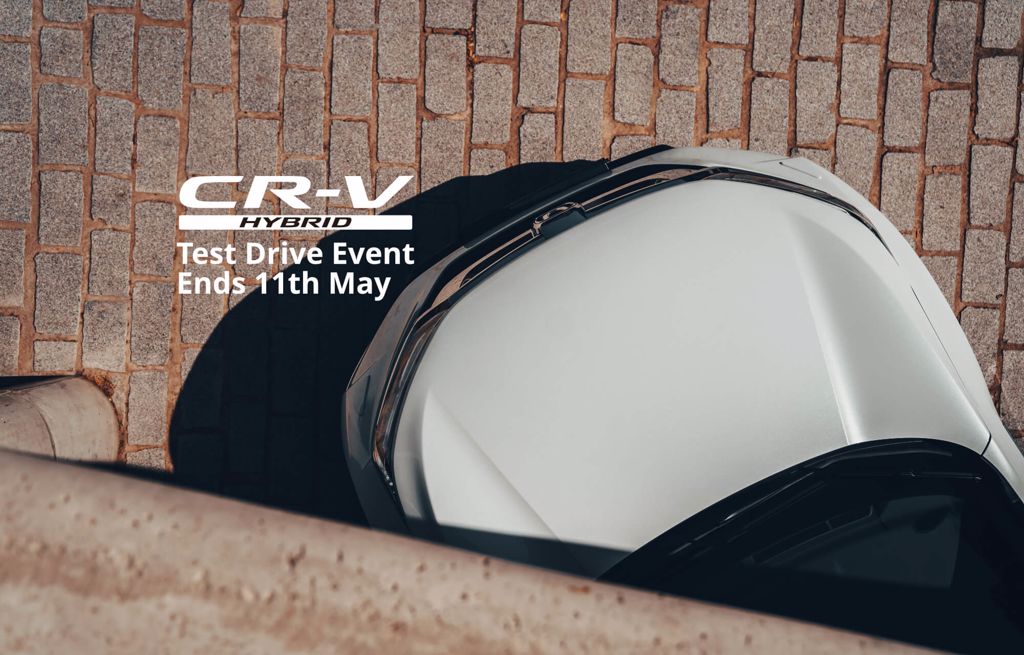 CR-V Hybrid Test Drive Event
The first ever CR-V Hybrid has arrived here at McElligott's Honda Centre and is available for test drives until Saturday 11th May.
The CR-V Hybrid offers the sport drive of an SUV with the fuel efficient and low emission hybrid powertrain. The CR-V Hybrid has Honda's intelligent multi-mode drive (i-MDD) system which means that reducing fuel consumption doesn't mean sacrificing driving pleasure. In fact, the hybrid powertrain gives you a responsive drive by delivering enhanced power when you need it – as well as the ability to run silently in electric drive mode. All this technology delivers a dynamic drive that we call Honda Hybrid Performance.
To book your test drive today of the CR-V Hybrid please call 0667181911 or email Martin on [email protected].
Our opening times are Mon-Fri 9am-6pm and open on Saturday's 10am-5pm. We'll ensure you get to test drive the CR-V Hybrid at a suitable time to you.
News